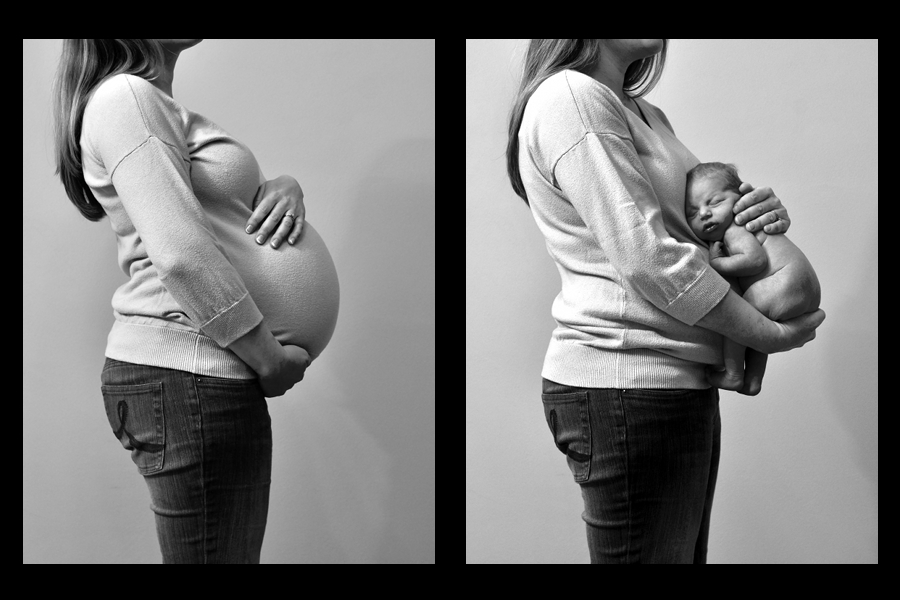 Alea Lore McFadden, born January 20th at 2am. Lore is pronounced "Laura." It was my grandmother's name. But we mostly call her Pickles.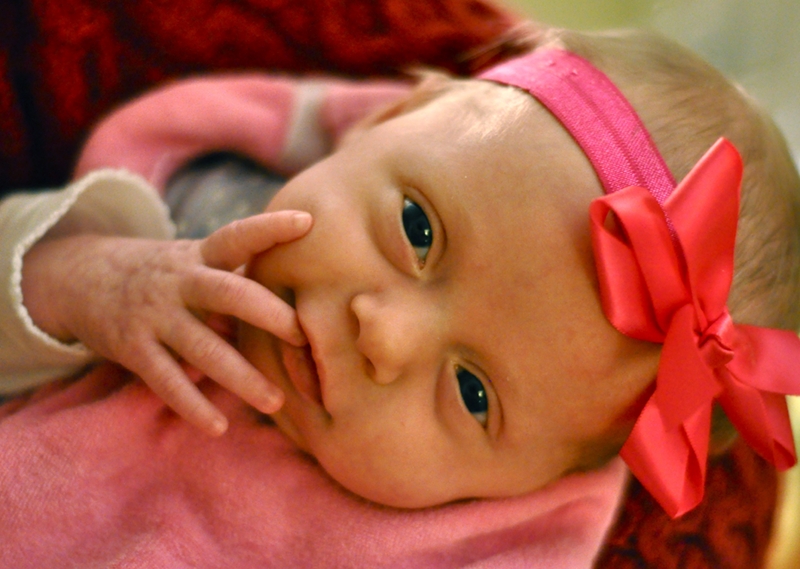 She's blond! And very tall. in the 98th percentile for height at 8 weeks, and only the 48th for weight. Tall and skinny like her daddy.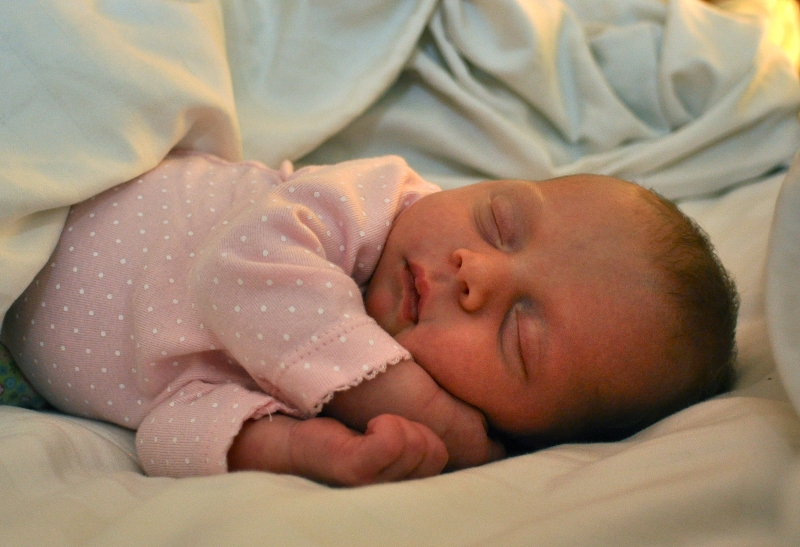 I hope to get back into blogging again now… I've got some pictures saved up, but no time to write!