While Grandma and Grandpa were here, Sofía and I took advantage of the free babysitting to give her room a little bit of a facelift. Her room was a pale pink already; but she's a fun girl and deserves a fun, punchy color. Besides, she'd been begging to paint her room – I don't know where she got the idea, but ok!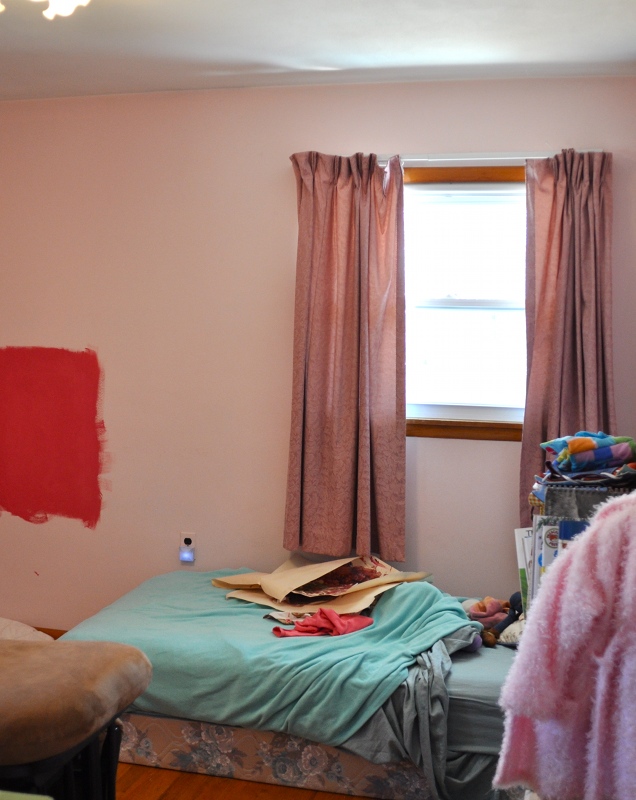 (Yes, her room is pretty much this messy all the time.)
We both like turquoise and coral and fuschia, so we purchased some paint samples and got to work. I figured she couldn't do much harm splashing paint wherever she wanted, as long as I covered the floor. She squashed up one of my nice paintbrushes and got paint all the way up its handle, but oh well. She's gotta learn some time.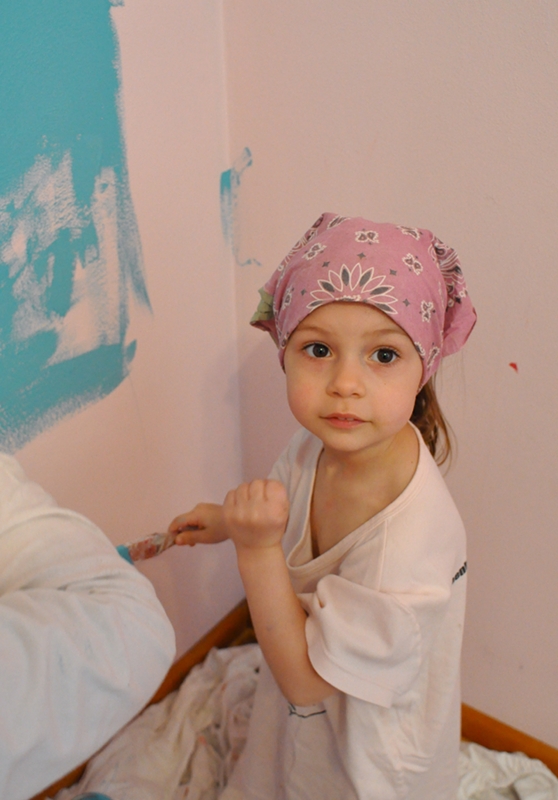 She liked all the colors we picked, so I made an executive decision and got the fuschia. (All the furniture in the room will be white, while accent pieces like lamps will be turquoise.) We only painted two adjacent walls, so it's not overwhelming.
I made her some new white eyelet curtains, and voila!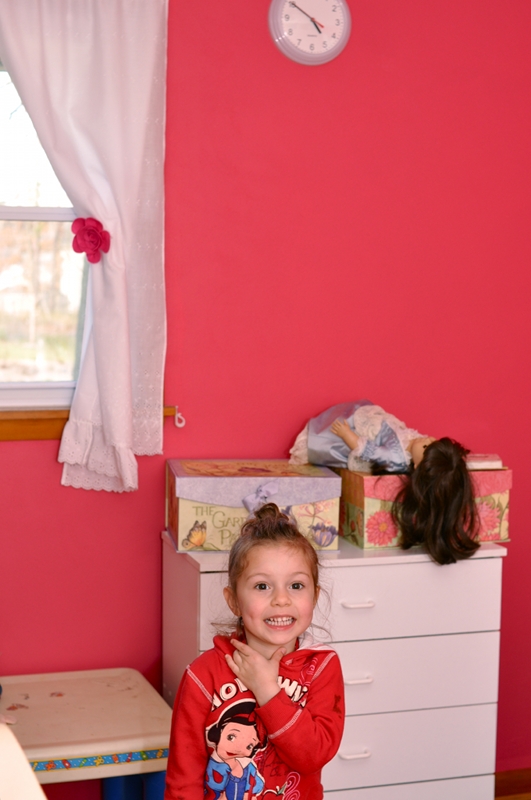 She loves it!
Before/After:
And one more room in the house feels like it's really ours.