This is the third and fourth years for most of these trees, so we should be able to harvest some fruit this summer… if the deer don't get there first, of course.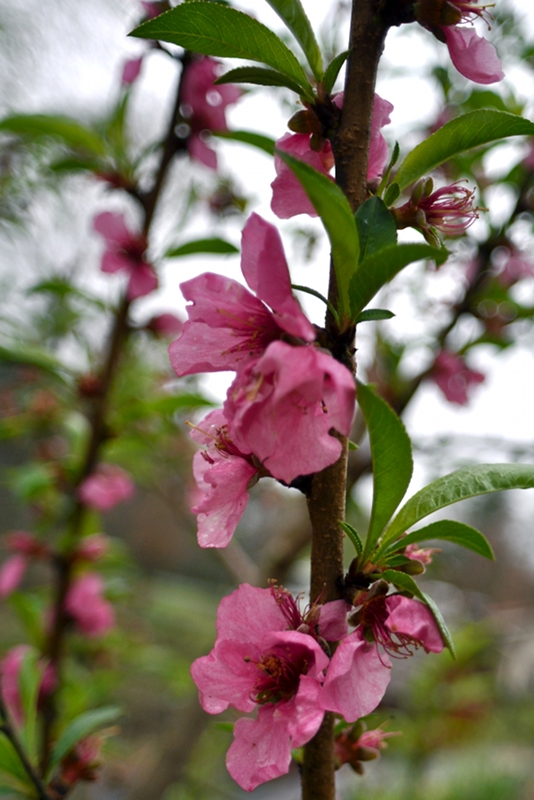 I kept meaning to get the peach tree in all its blossom-bedecked glory… but of course we had pouring rain the night before I could finally get out there!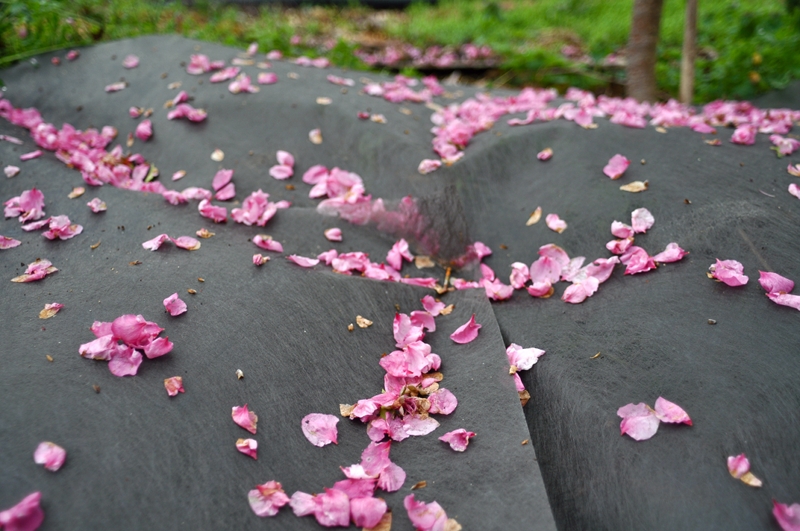 The apple trees are budding up too – I hope I get some Jonathans for pies this year.