It's hard to write while you're holding an infant who screams at you with the rage of a thousand suns, but they say a picture is worth a thousand words anyway.
Today was our MOMs Club Easter Party, and I made carrot cupcakes with maple cream-cheese frosting. I loooove carrot cake.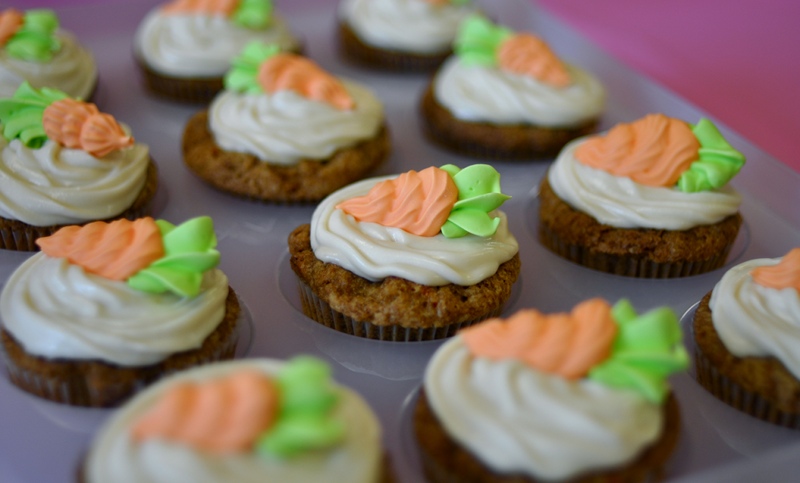 The toppers are made of royal icing (1.5 tbsp meringue powder, pinch salt, 1 cup powdered sugar, 1/4 cup water, more powdered sugar to desired firmness), piped with two different tips, and let dry overnight. I think the cuteness of tiny sugar vegetables can never be underestimated.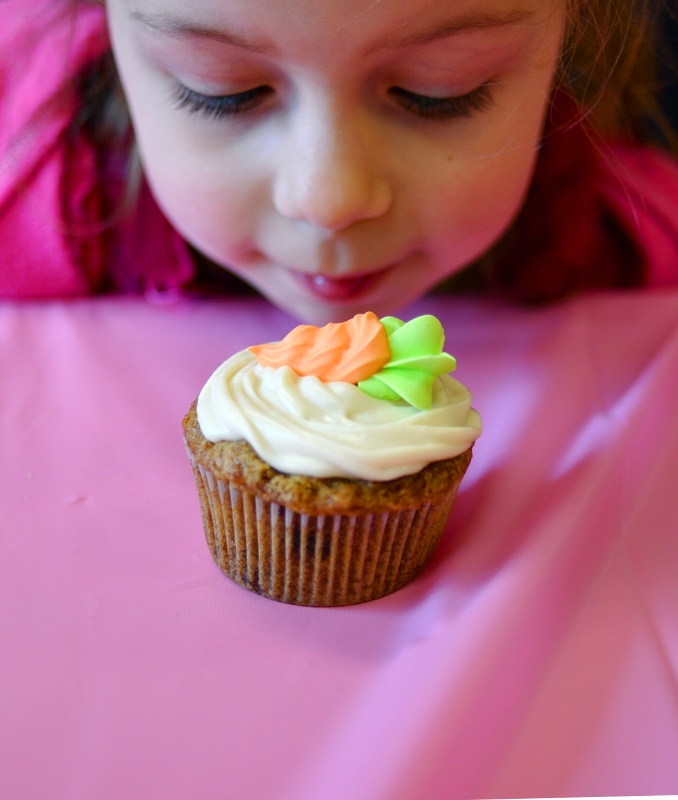 The kids were only allowed 11 eggs each, so I helped her with her "creative" counting. She's been talking about easter egg hunts since before Christmas, and was so excited. I'm glad we're going to have another hunt of our own on the actual Easter Sunday.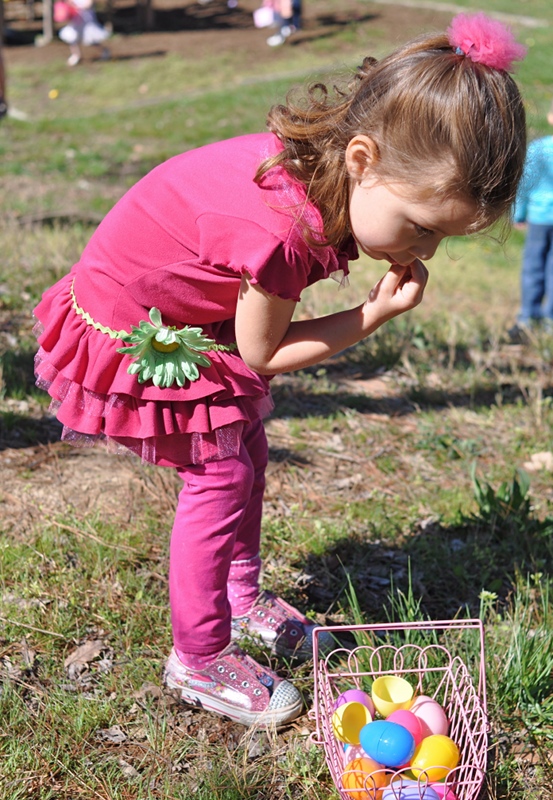 Sofía and Alea wore the matching Easter dresses I made them. (Love those frilly sleeves!) I'm slowly getting over my fear of working with knit fabrics.
I tried to get a picture of them together, but I was too nervous to back up out of arms' reach. This is what I got: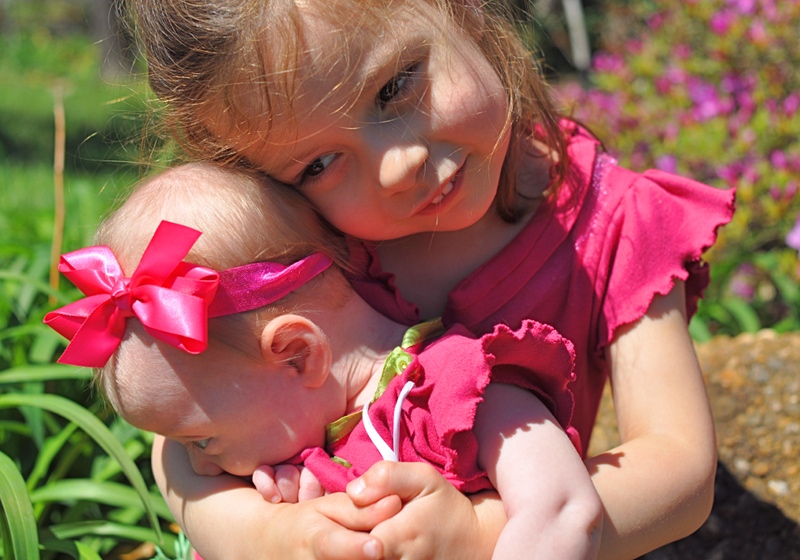 Even better.