Nothing says May like the first strawberry harvest.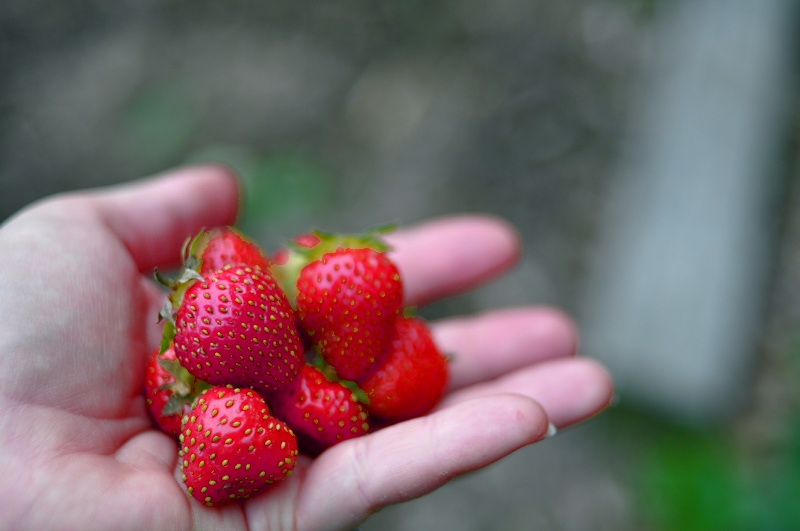 Sofía loves to help me pick them. She actually ate very few, and we got close to three pounds today! She wants to make jam with them tomorrow.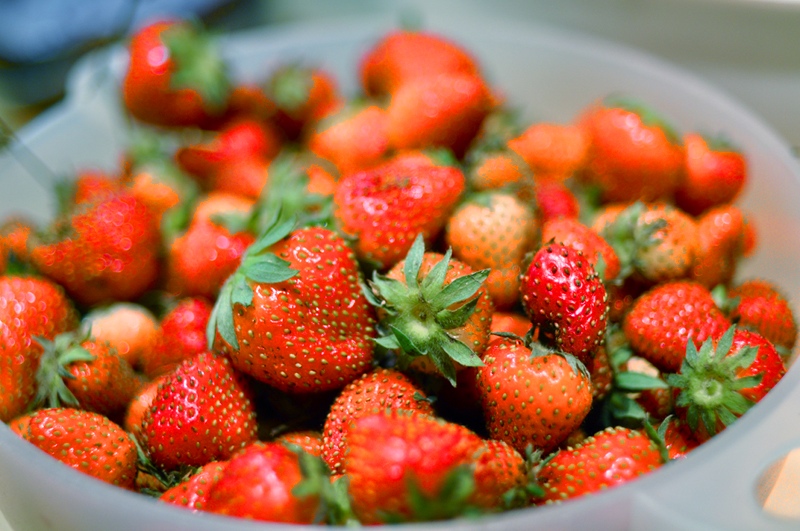 I didn't even amend the strawberry beds at all last year – I've just been using them as groundcover in the orchard. These are just a bonus!