I love these bathrooms.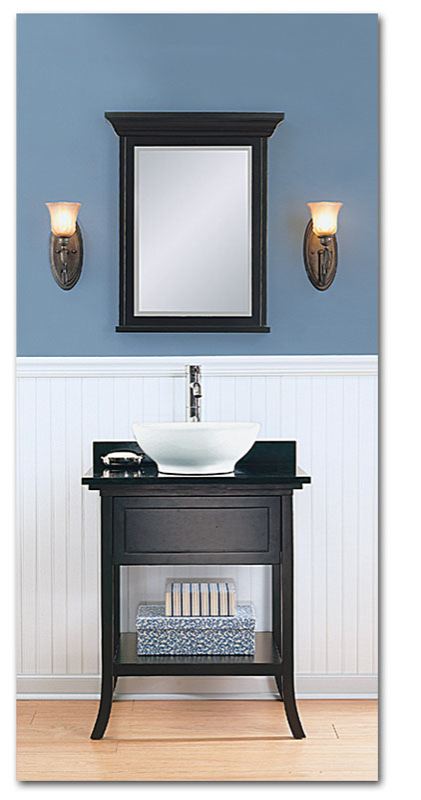 From decorpad: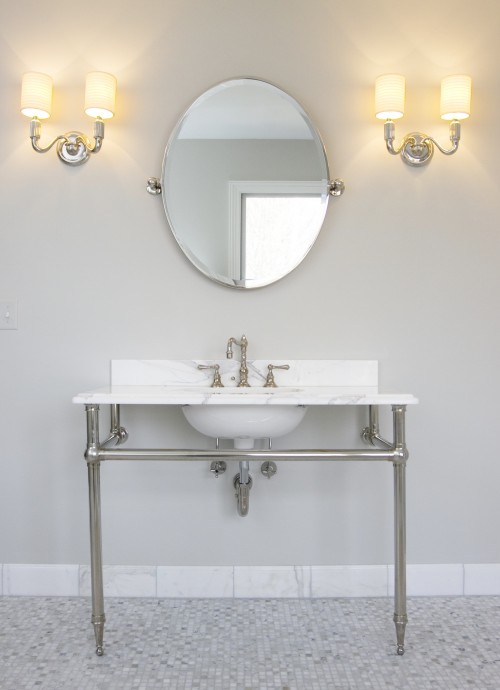 By Erik Johnson: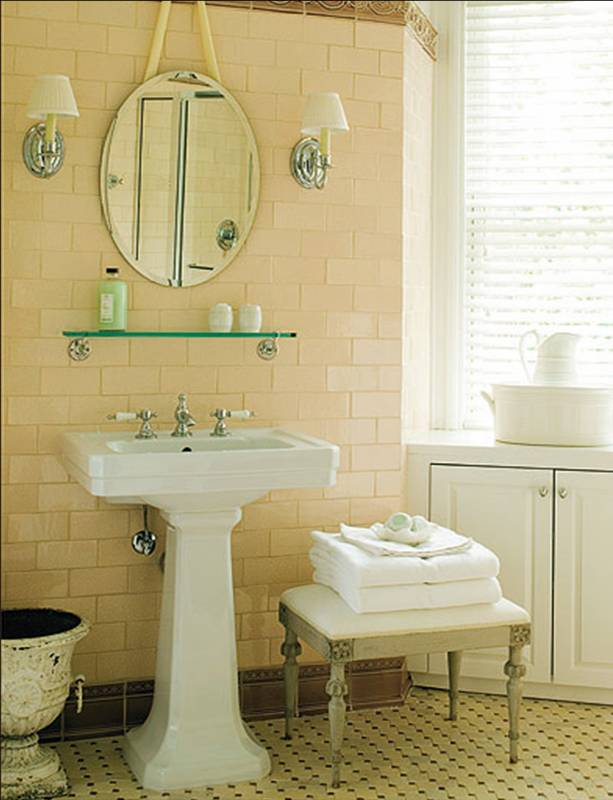 Also from decorpad (love this lighting!):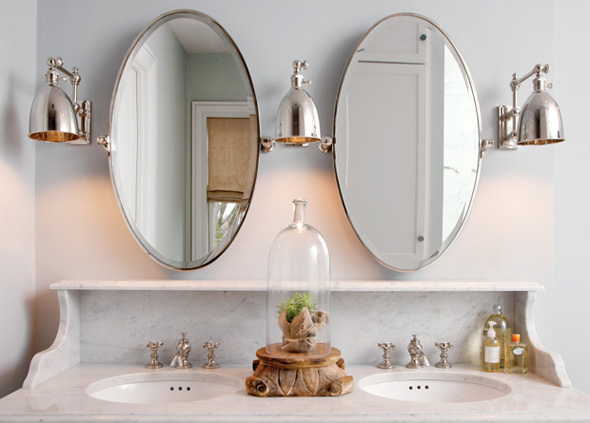 And Pottery Barn: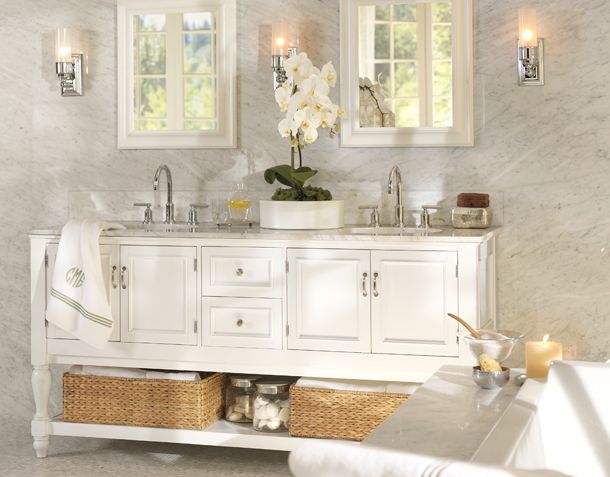 It seems I like open, lifted vanities, pale neutral colors, lighting to the sides of the mirrors instead of above, and old-fashioned fixtures with clean modern lines.
Things to think about as we near the home stretch and begin to purchase the final few items.