Honey flow is over so I went to check the bees yesterday on the advice of the incomparable Nathan, my bee mentor.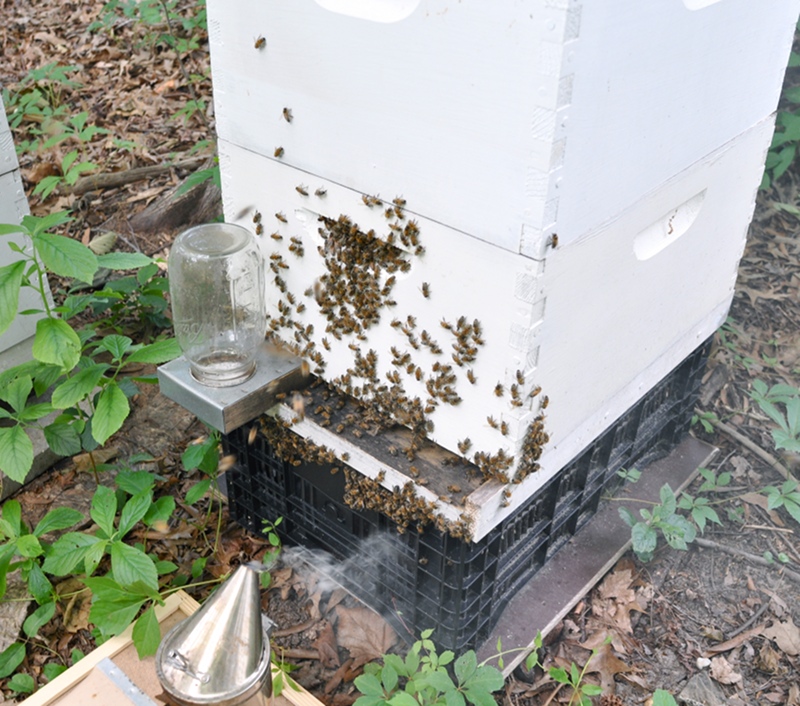 Darjeeling, the most populous hive, went first.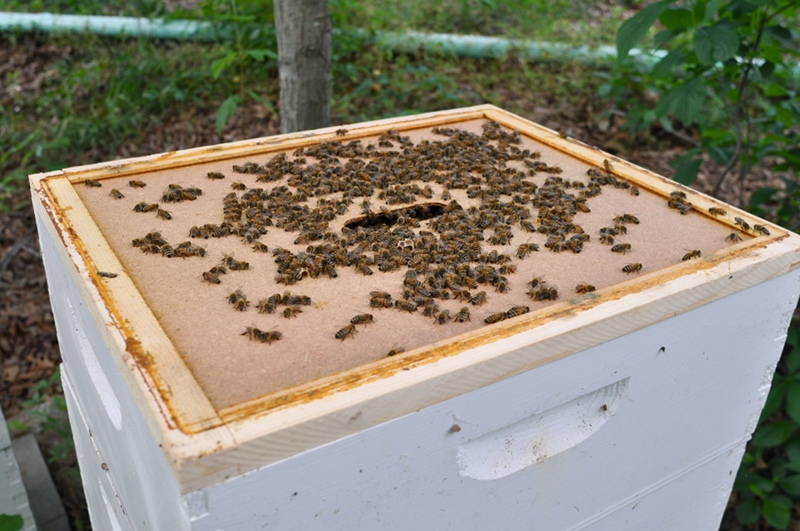 Now that's what a hive should look like – never seen that many bees up top before. Looks like her queen's doing a good job!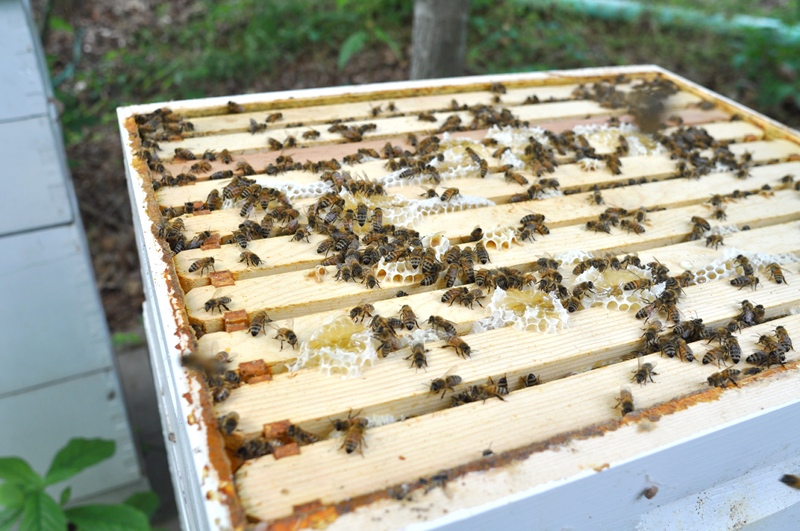 I was grinning ear to ear when I came back in… "HOLY COW WE'VE GOT HONEY, HONEY!" The honey super was heeeeavy! I put the bee escape board on under it and now, 36 hours later, we'll go see if it did its job… time to HARVEST!