Sofía's started taking swim lessons at our local aquatic center. She loves them!
But sharing a gym bag with her when she goes twice a week and I try to go at least 4x a week – which entailed a complete emptying and refilling of the bag's contents each time – was becoming quite a hassle. It was time for her own bag.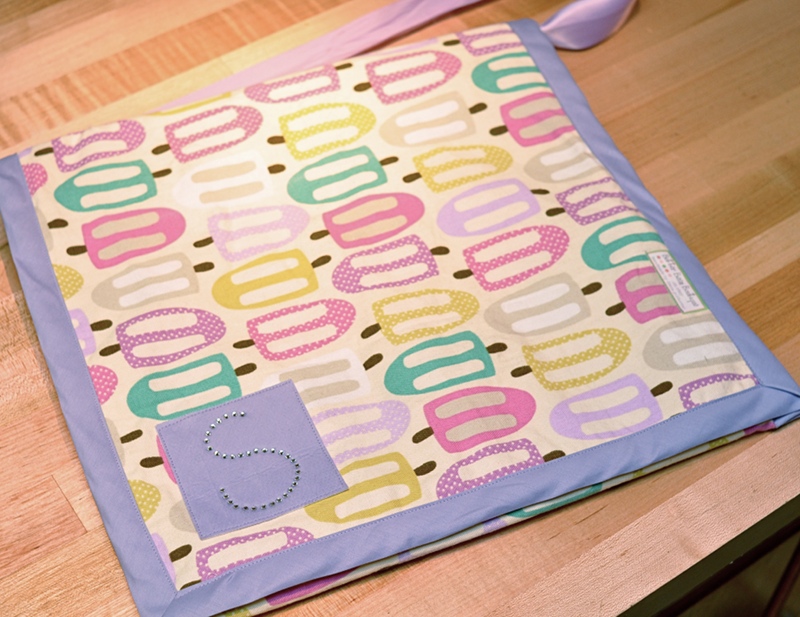 I love how it turned out, and how nicely all the details came together.
Pretty mitered corner with my tag sewn in: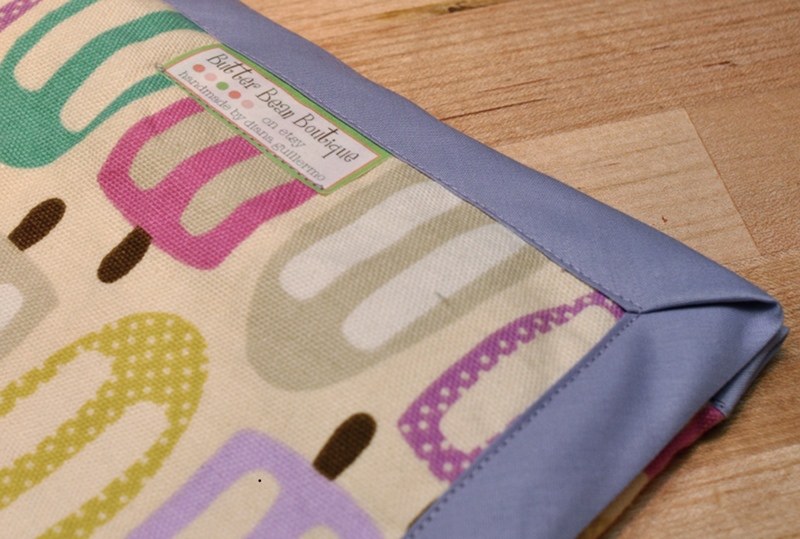 My first work with my Hot Tip, which I plan to use on EVERYTHING now (just because Sofía so enjoys the crystals. Not because I never outgrew my girlhood love of sparkles. Um… really!):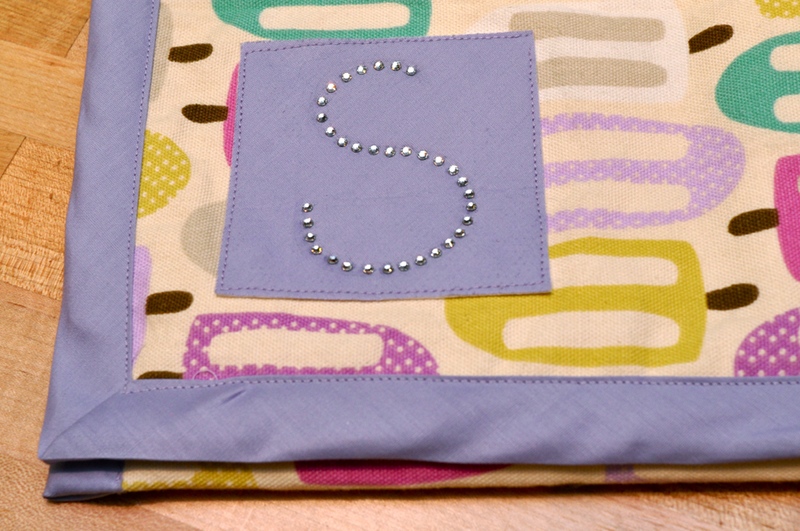 Best of all, the inside is divided in two large pockets and one is entirely encased in vinyl for the wet suit and towel afterwards.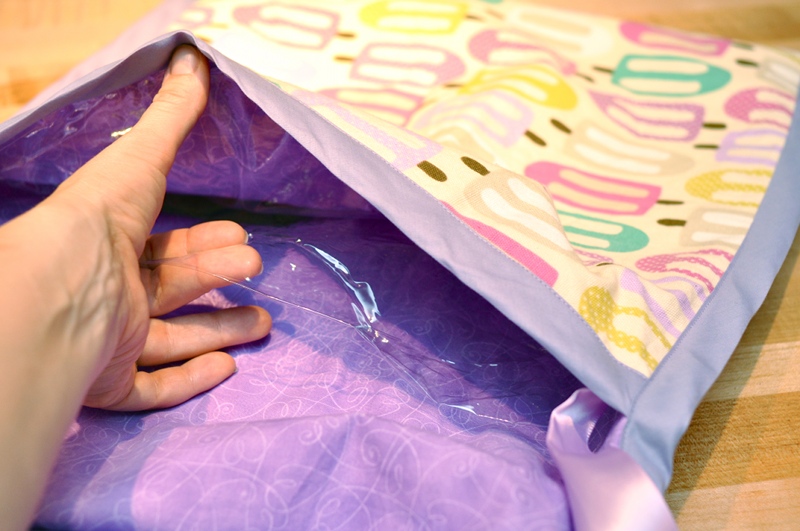 Contact me if you'd like one; I'm thinking of selling them in my Etsy shop.