Just whipped up another American Girl doll ball gown for a friend's daughter's birthday. It seems everyone around here has one of those dolls!
I should mention that I am NOT a doll person. However, I remember all too well how much I used to enjoy them (their dresses, mostly) when I was a kid. And I do love putting together something beautiful and sparkling from a bunch of old bridal fabric scraps. Plus I really love designing. So these dresses, silly though they might be, make both the birthday girls and me very, very happy. A good gift all around.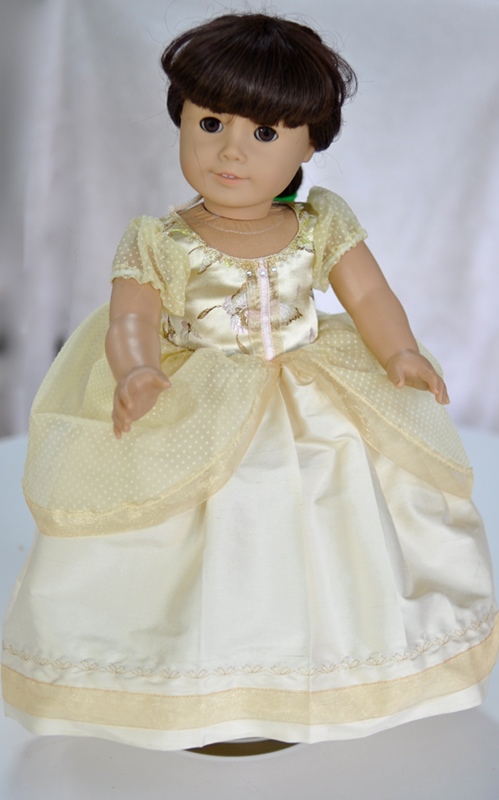 This one is made of recycled bridal scraps of silk and silk brocade. I can't remember what the transparent material is – but it's probably also made of silk.
And yes, I used my bedazzler…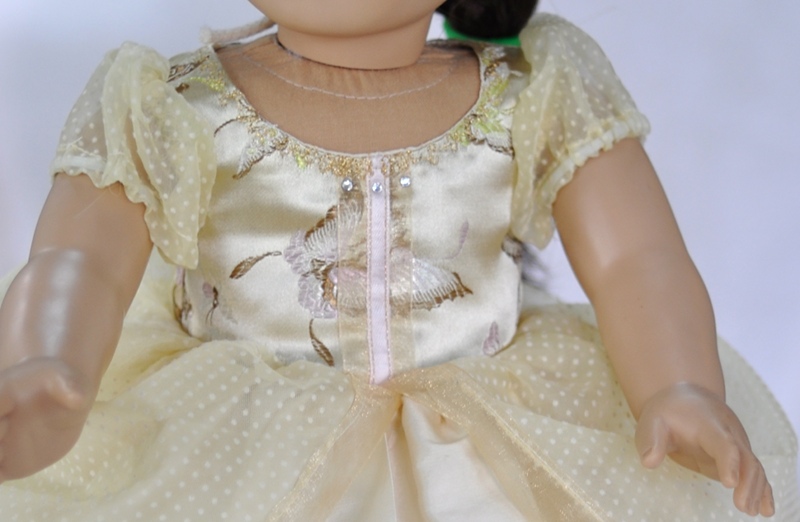 … how could I not.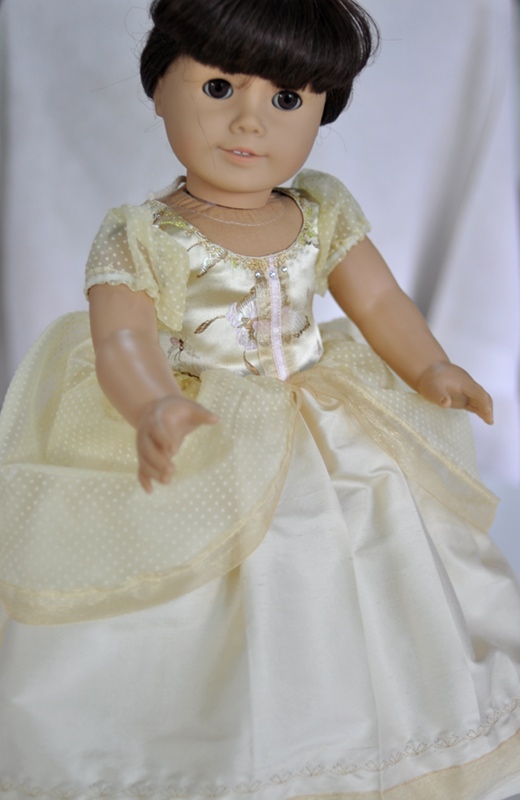 I am thinking about selling these on my Etsy site, though their custom nature might make that difficult. I don't want to be left with a bucketload of doll clothes in my closet. Thoughts?
Thank you so much to my dear friend Kori for the tub full of scraps that has rendered such lovely dresses!