Sofía goes to this awesome preschool that does field trips all the time, to parks, the zoo, the library, that sort of thing. They all wear red shirts when they go out together.
We looked around for a few days for solid red shirts for her, but all we could find was a Snow White shirt… basically a white shirt with some red on it. We had to do better than that! So I was excited to find small shirts in solid colors at our local Hobby Lobby for only $3.50.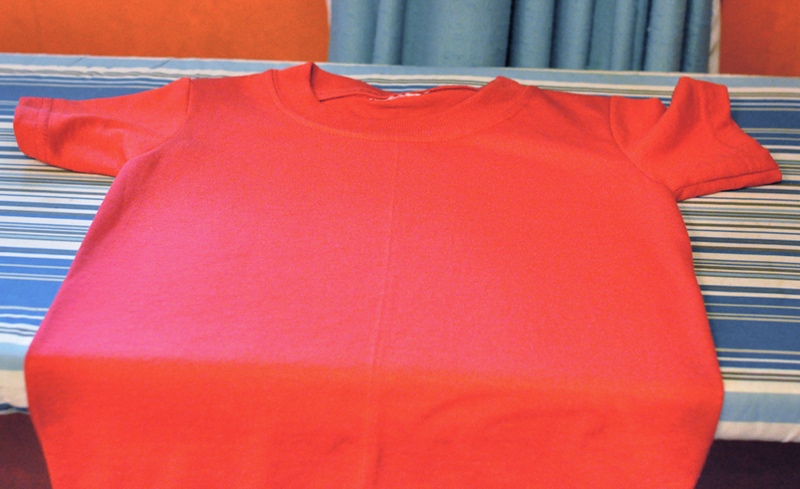 Cheap, but not beautiful. I thought I could dress it up with a simple little makeover that took less than five minutes: ruffle sleeves.
First you cut the sleeves off at a gentle angle: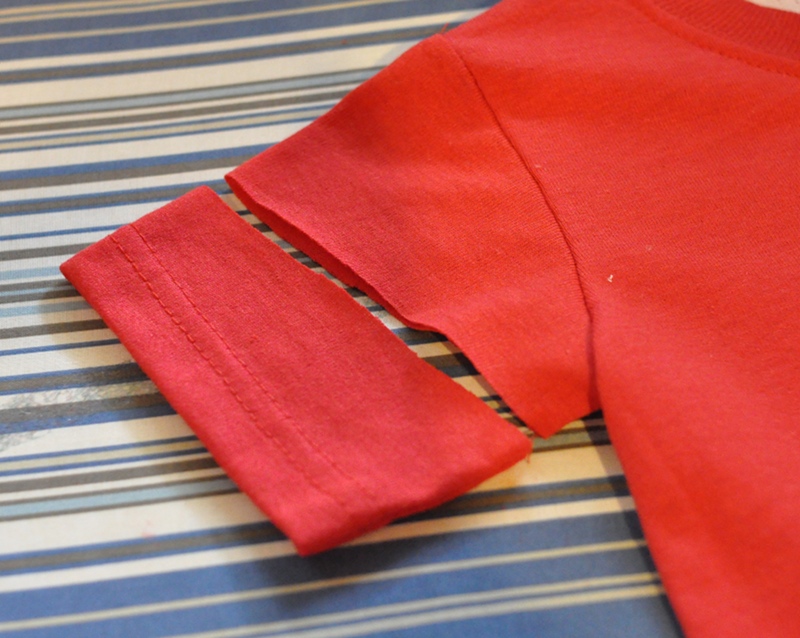 Then you bind the cut edge with a zig-zag stitch (or overlock, or serger) all along the whole thing while streeeeeeetching just the cut edge as best you can: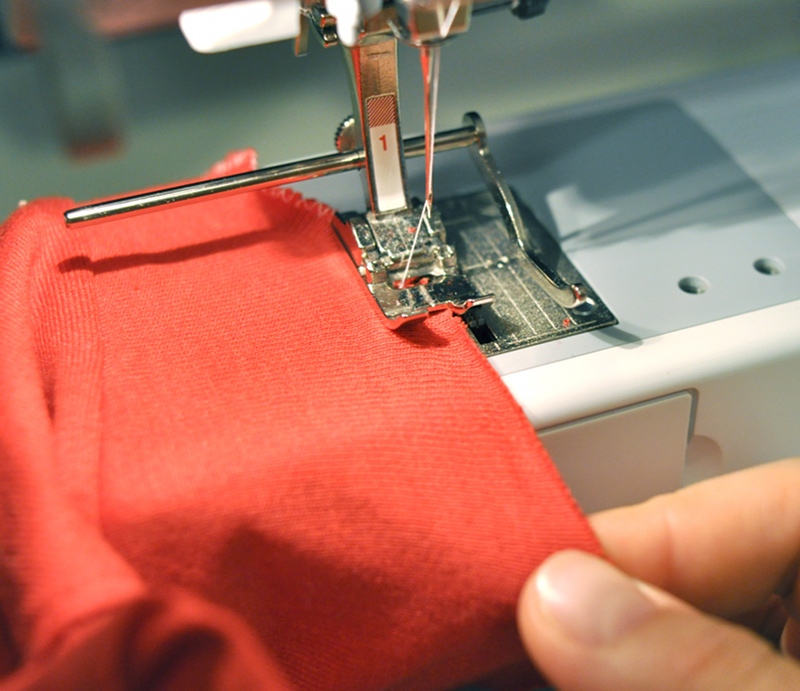 And voila, ruffles!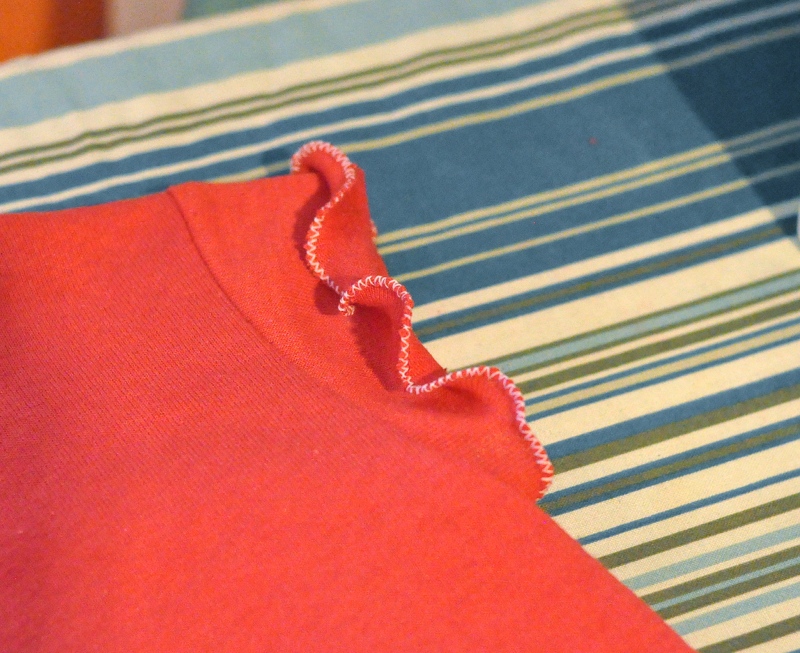 I sewed her last name and my phone number onto the back of her shirt and applied a sparkly applique that she herself got to pick out (it cost just a bit more than the shirt, but it still comes out cheaper than a shirt this cute at Gymboree or something).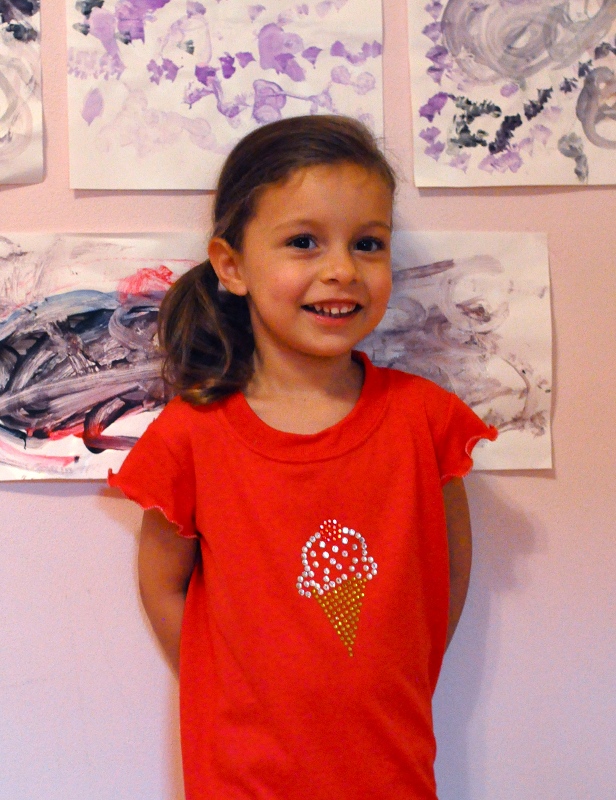 And now she has a field trip shirt that she adores. I love making her happy – especially when it's so easy!