I recently found out about a local farmer who delivers free-range, organic, pastured meats to a a little flower shop just five minutes away. And lo and behold, the same day that I picked up, we ran out of BACON!
Tragedy averted – I bought 10 pounds of pork belly and we'll have more bacon inside a week. It's almost twice as expensive as the kind at the Amish market, but I'm told the flavor is worth it. Of course I wouldn't know – I can't digest pork or bacon – but I like to make my family happy. And what better way than TASTY BACONZ?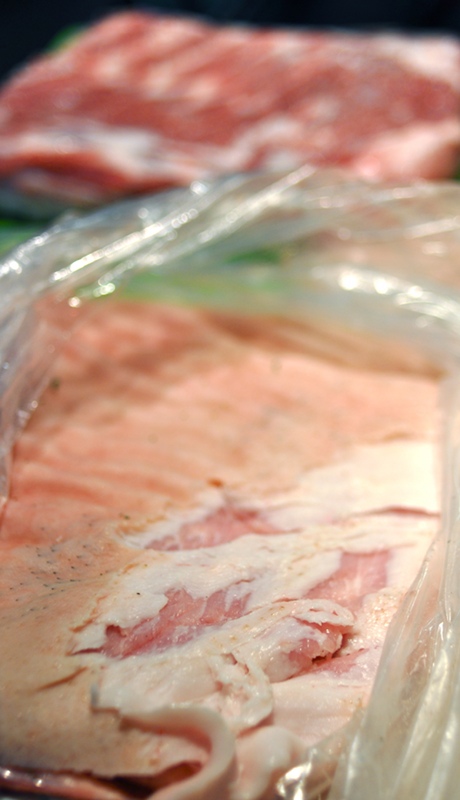 I immediately set about curing it. No time to lose!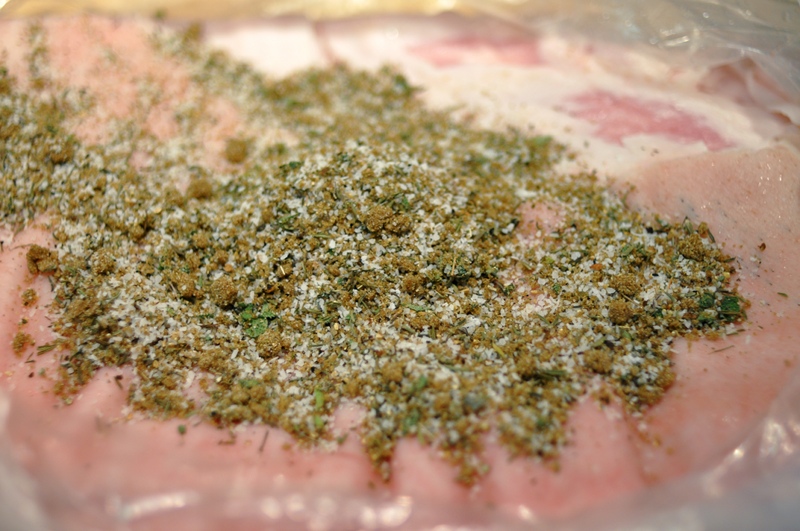 I used a curing rub recipe from this website here (link) , though I upped the thyme and used sage straight from the garden. A whole lotta sage. And kosher salt, brown sugar, fresh-ground pepper, juniper berries, and allspice. I have high hopes for this one.
The other one got a similar but less-herb-heavy rub and in addition is now bathing in two cups of the finest, thickest, darkest maple syrup we've been able to find (we buy it from the organic market by the gallon. It costs a pretty penny but is totally worth it).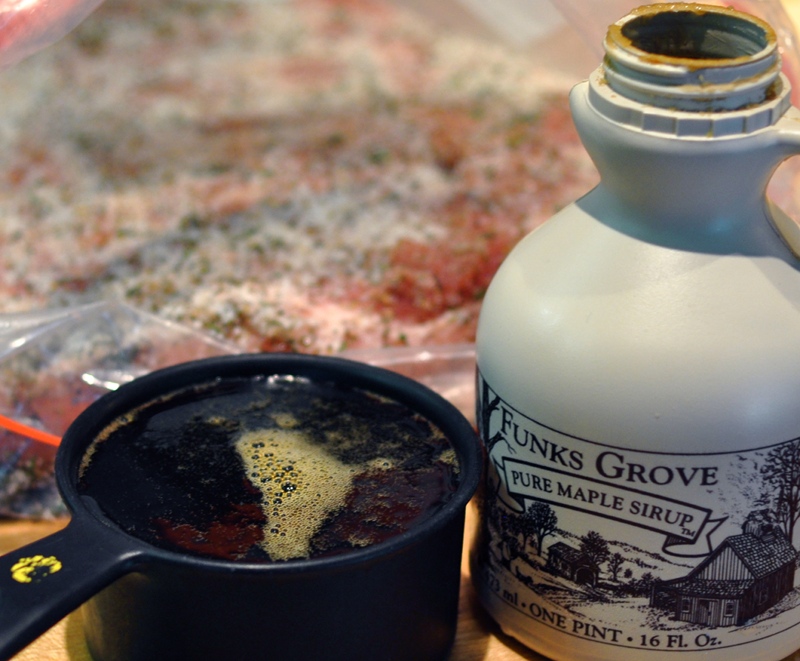 Once tucked into bags I "vacuum packed" them and put them into the fridge.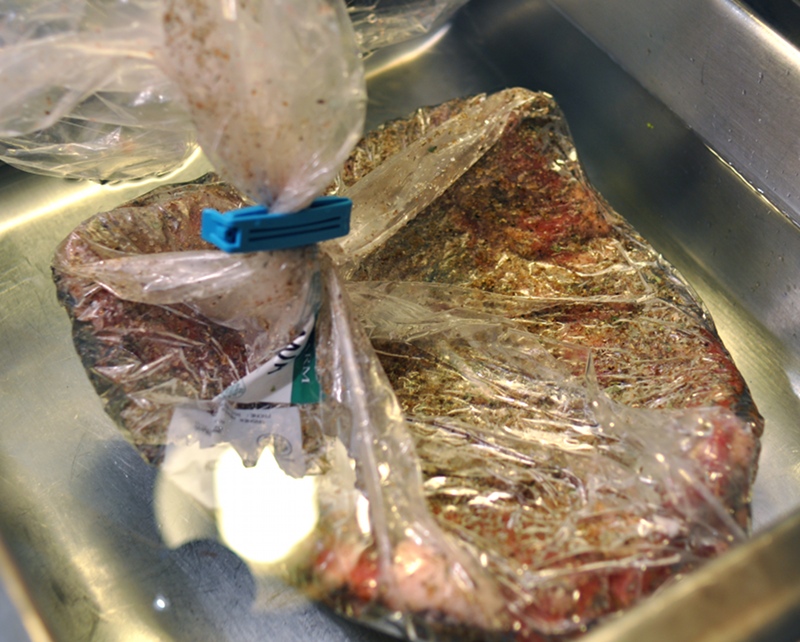 Did you know this trick? I learned it from a friend who came to help process chickens. If you dunk the bag into a sink full of water, the water around it presses the air out of the bag and it's just like you have a vacuum sealer.
These babies will get flipped every day for five days, and then I plan to inaugurate my new smoker and try to keep their temperature as low as possible. If I can keep them under 100F I can smoke them for a whole day, but once they rise to 200F (9 hours in the past) they are done. Nobody wants tough bacon! Or chickens, or turkey breasts… which I will also be smoking at the same time. No sense wasting a perfectly good cloud of smoke, right?
I plan to use the extra maple syrup brine as a glaze this time too, and keep basting the maple bacon with it as it smokes.
Excitement!