August is for deep color. The fiesta red of peppers shining out like stoplights from the weeds that surround them; tomatoes hanging heavy and heart-like; the sky a blue so deep you could fall into it. Eggplants, rich and royal and refulgent, such bright purple amidst the grass. The very last of the thumb-sized blackberries.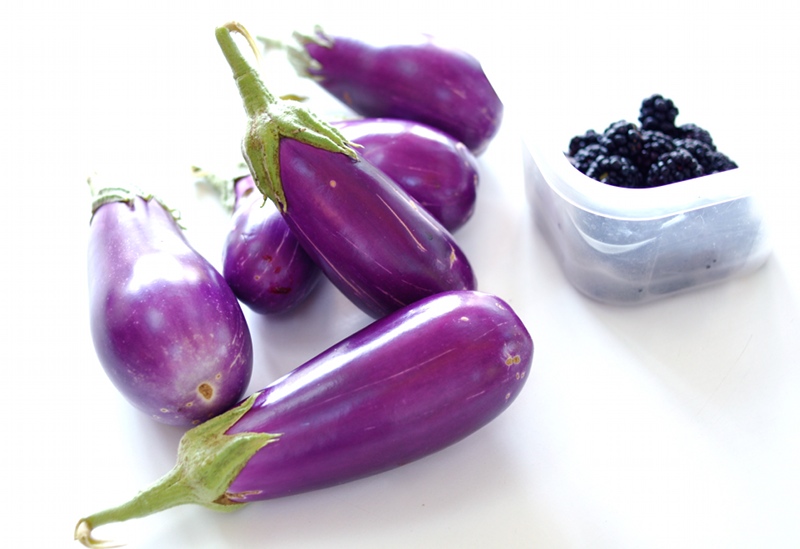 No wonder "eggplant" became a color name.
It's almost a shame to make them into eggplant parmesan. Almost.