This past weekend I made more pies than I've ever made before. A friend of mine was selling her Tea Pops at a Fall festival and needed pies to sell as well; so I made her a dozen.
First the all-butter (always!) double crusts, assembly-line style, a couple days ahead of time.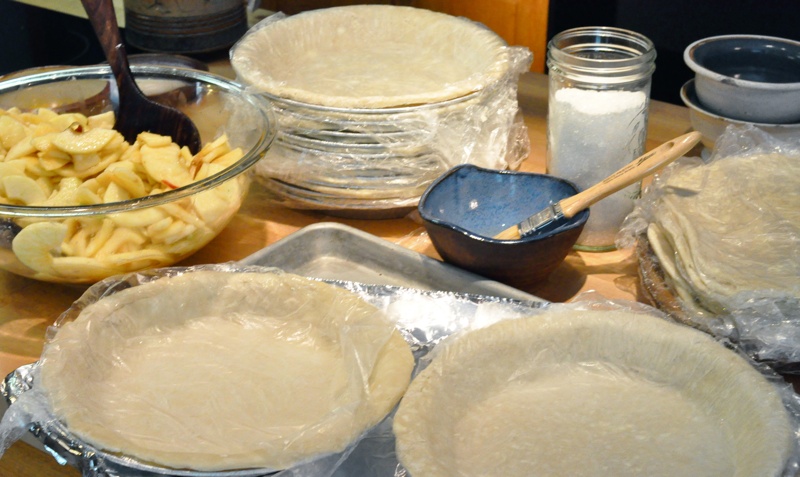 Then I cut and spiced the apples the night before. In order to set the pectins and make sure the apples didn't dissolve into mush in the pie, each pies' worth got microwaved for 2 minutes and then tossed with sugar, cornstarch, boiled cider and apple cider vinegar. They macerated in the sugar all night and by morning had released lots of juice.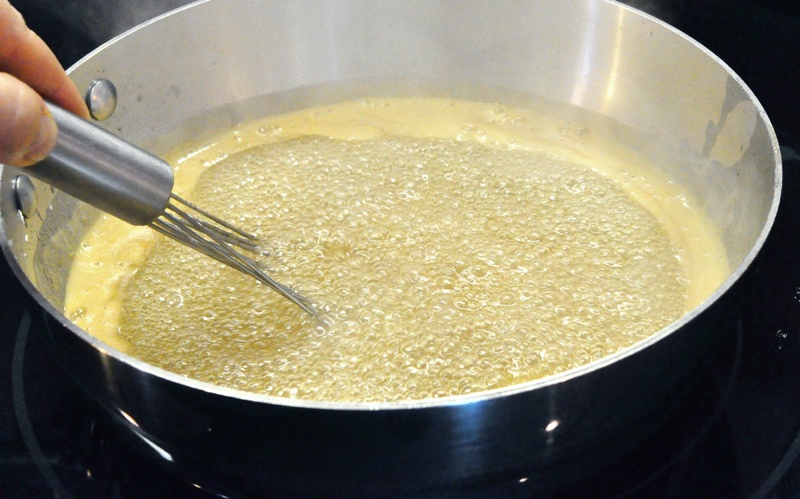 I simmered that juice on the stove until it thickened and caramelized: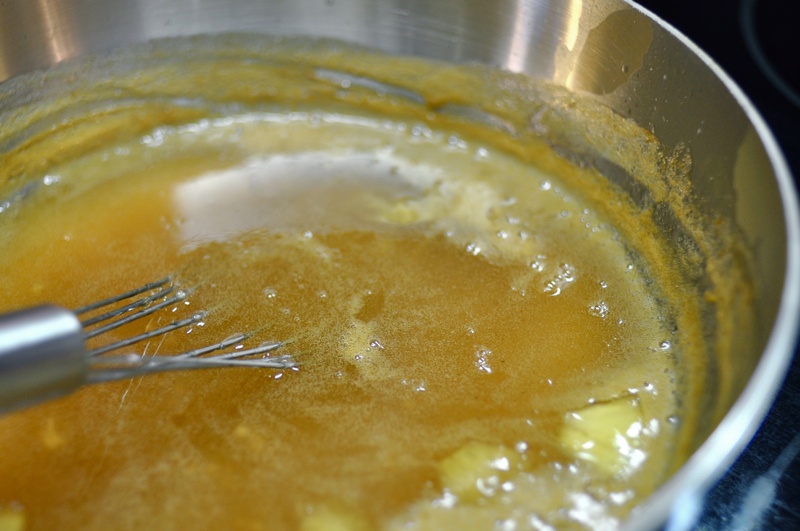 Then poured it over the pies in equal portions and capped off the pies with the top crusts, which were brushed with egg white and sugared.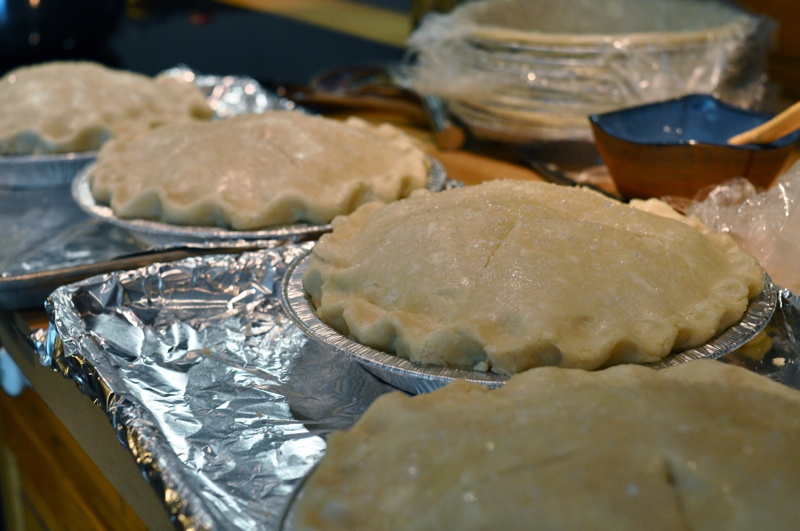 Into the oven for 25 minutes at 425 and another 30 at 375, and voila: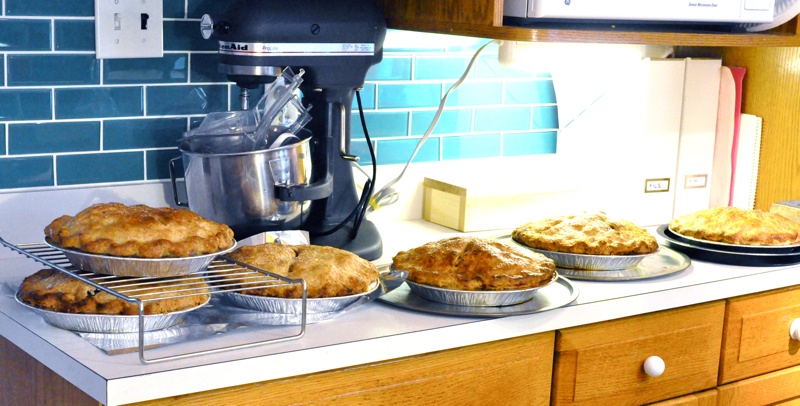 PIEZ.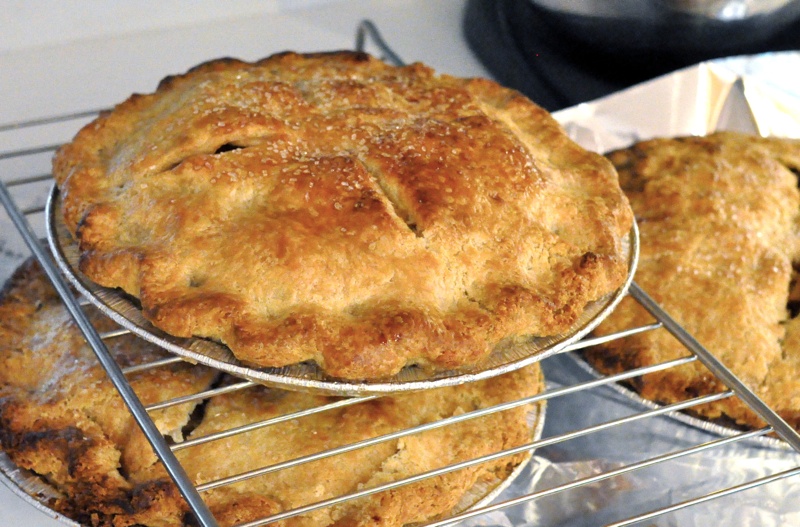 I kept one for myself and ohhhhhh, it was goooooood! Apparently they were a huge hit at the festival too.