| | |
| --- | --- |
| The apple scrap vinegar I made using Jonathan apple scraps turned such a gorgeous color of fuschia pink – and smells so good and appley – that I couldn't just keep it for myself. | |
I have a dear friend that donates her fancy empty bottles, mason jars, and egg cartons to me – I always find a use for them and what I don't, I just recycle. It works out great because this time I had 9 very pretty vinegar bottles just waiting downstairs to be filled with something special.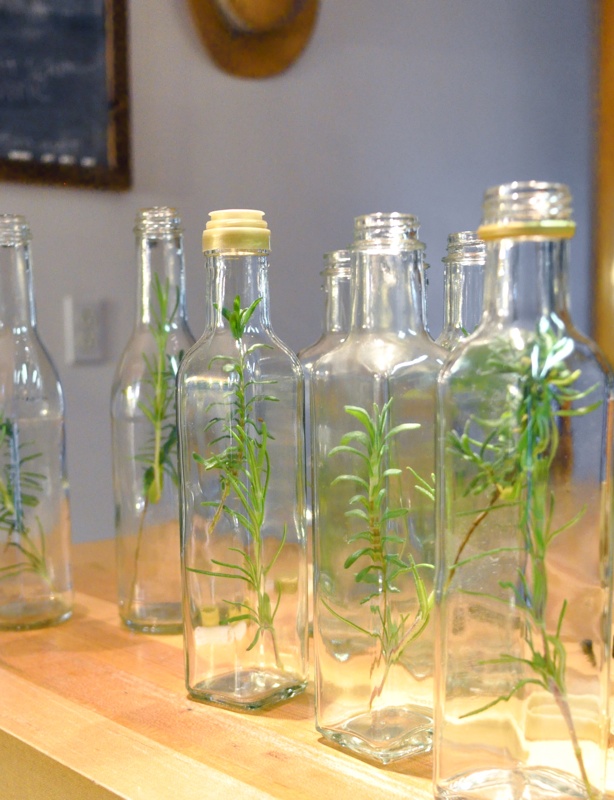 I picked rosemary and lavender from my herb garden – after washing them very well and trimming them down, they were bathed in the pretty pink vinegar.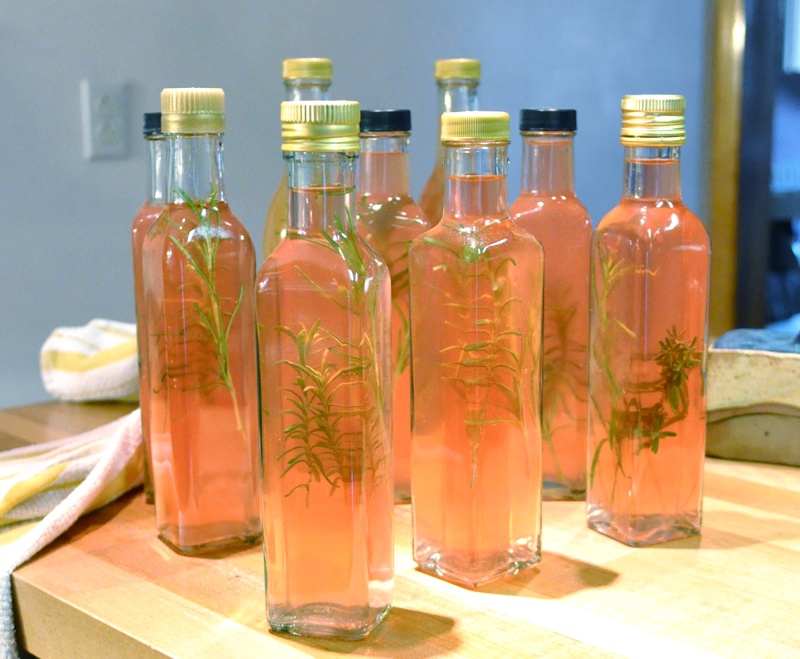 The last one I didn't have enough to fill and topped up with my previous batch of non-Jonathan apple vinegar, which is the usual color.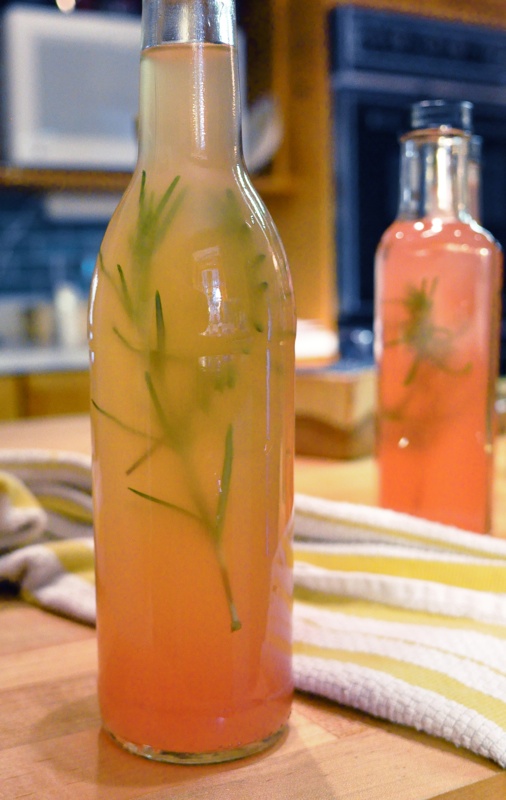 I think it looks like a Tequila Sunrise.
Now for the the enjoyable task of designing some labels for them, and voila: 9 single-varietal bottles of organic infused apple vinegar ready for gifting this Christmas.
I wish I were at all competent with Photoshop (or its free equivalent). I do this designy stuff so often that it would really make a difference to me.