Yet another day stuck at home with both of my sick girls, going stir-crazy because of the cold temperatures outside. Thank goodness for Pinterest and the ability to surf for crafts.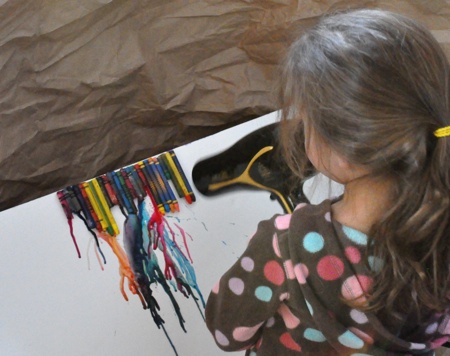 We've been saving broken bits of crayons and restaurant freebies for a while now, intending to remake them into new crayons in fun shapes. But this was the perfect project for them.
A hot glue gun, an old poster board, a hair dryer, and half an hour of fun.