Once the bench had been dismantled, cleaned, glued, and clamped for a couple days, we were moving into the home stretch. It was time to reweb the seat!
For me, this part is the most fun of all. I got to play with my new electric staple gun and stretcher. I could streeeeeeeeetch that webbing until it twanged when plucked and then, bang-bang-bang, staple it in place just like magic. The seat was really starting to come together beautifully.
I put thick piping, couched in muslin, all around the sides to maintain a nice edge around the foam that my friend had chosen. This ought to ensure that it always looks nice and puffy and square, instead of being squashed flat around the edges (and especially the front).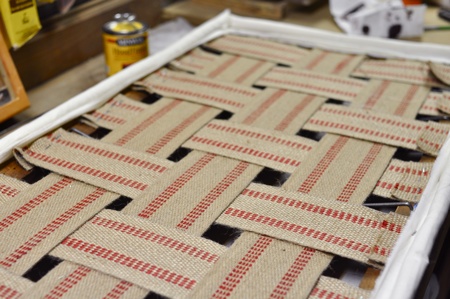 The next part was going to involve fabric, so I took some time first to retouch the biggest, most noticeable scratches with some mahogany stain. It's not the same as refinishing them, but it does make them all but disappear. A few more coats of stain also made the new piece I'd created match better, though not perfectly. Then I gave the whole bench a rub-down with some mineral oil.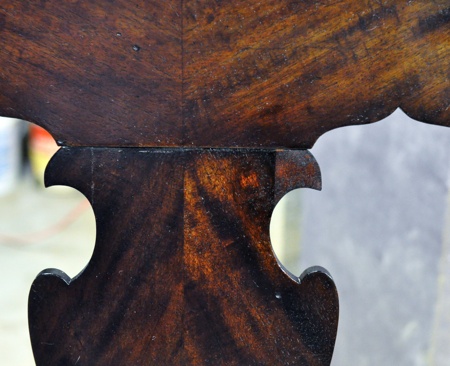 After cutting the foam to fit and using a little adhesive to keep it in place, I stapled a dust cover onto the bottom of the seat frame. Then it was upholstery recovering time.
It strikes me as kind of funny that the actual recovering – what I had originally been asked to do – took a mere hour as compared to the 15 hours I'd already spent on the rest of the bench. Talk about getting sidetracked!
But look. It was so worth it.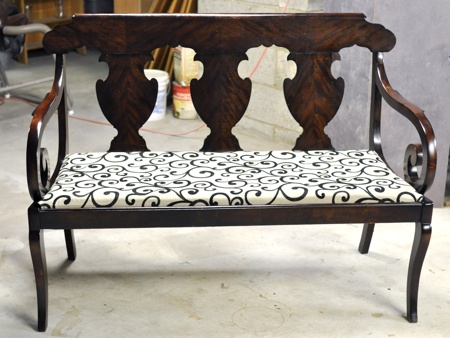 The dust cover: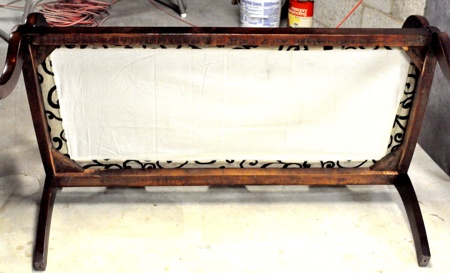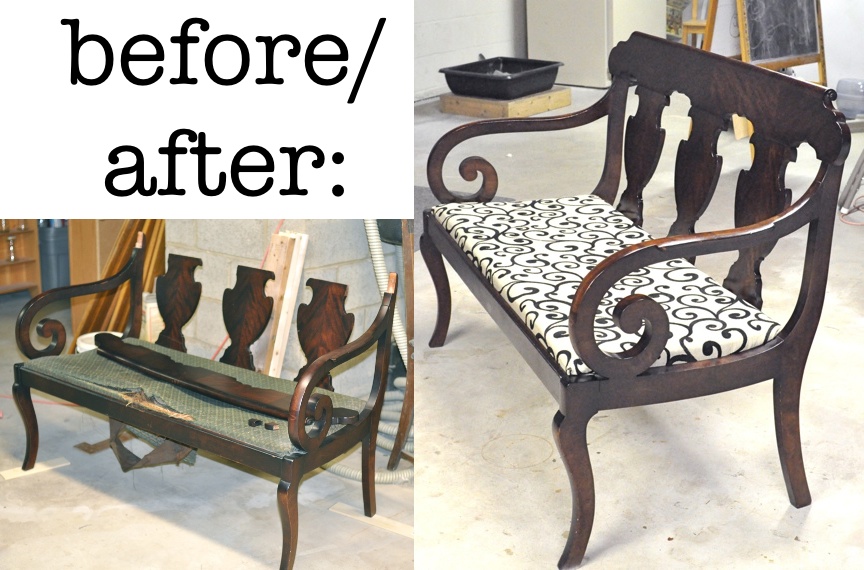 This project was SO much fun and so rewarding! Now, what's next? Perhaps the wedding dress I need to have done by April… unless someone else has another piece of antique furniture for me?