Look who we found in the garden this evening, hopping along as if she owned the place: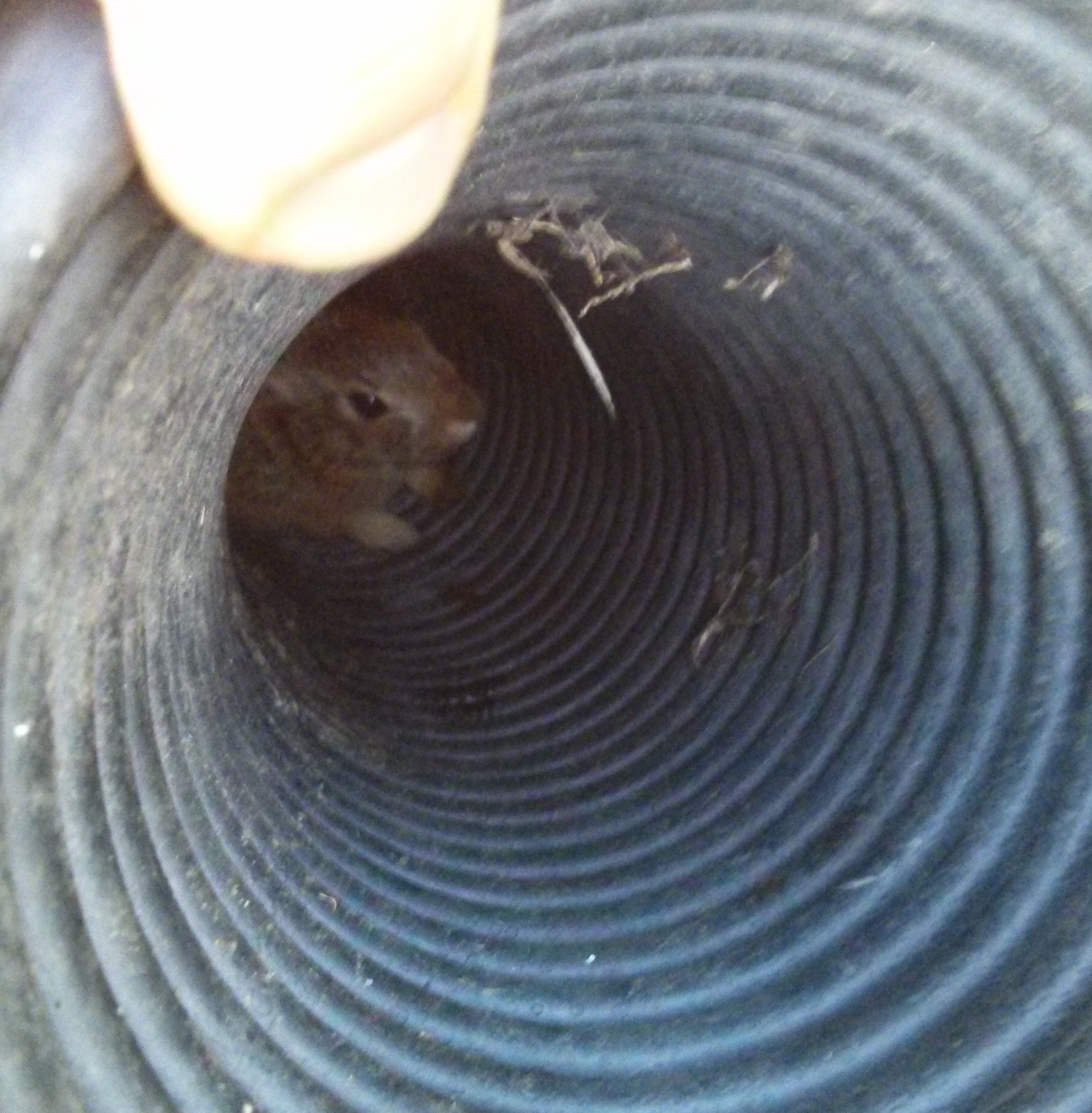 She (he?) dashed into this drainage tube, which unfortunately for her was only 4 feet long and flexible. I looped it up and she was trapped. This little cutie pie had already been chased out of the garden a couple times before… I wasn't going to do that again. Josh fetched the chicken cage.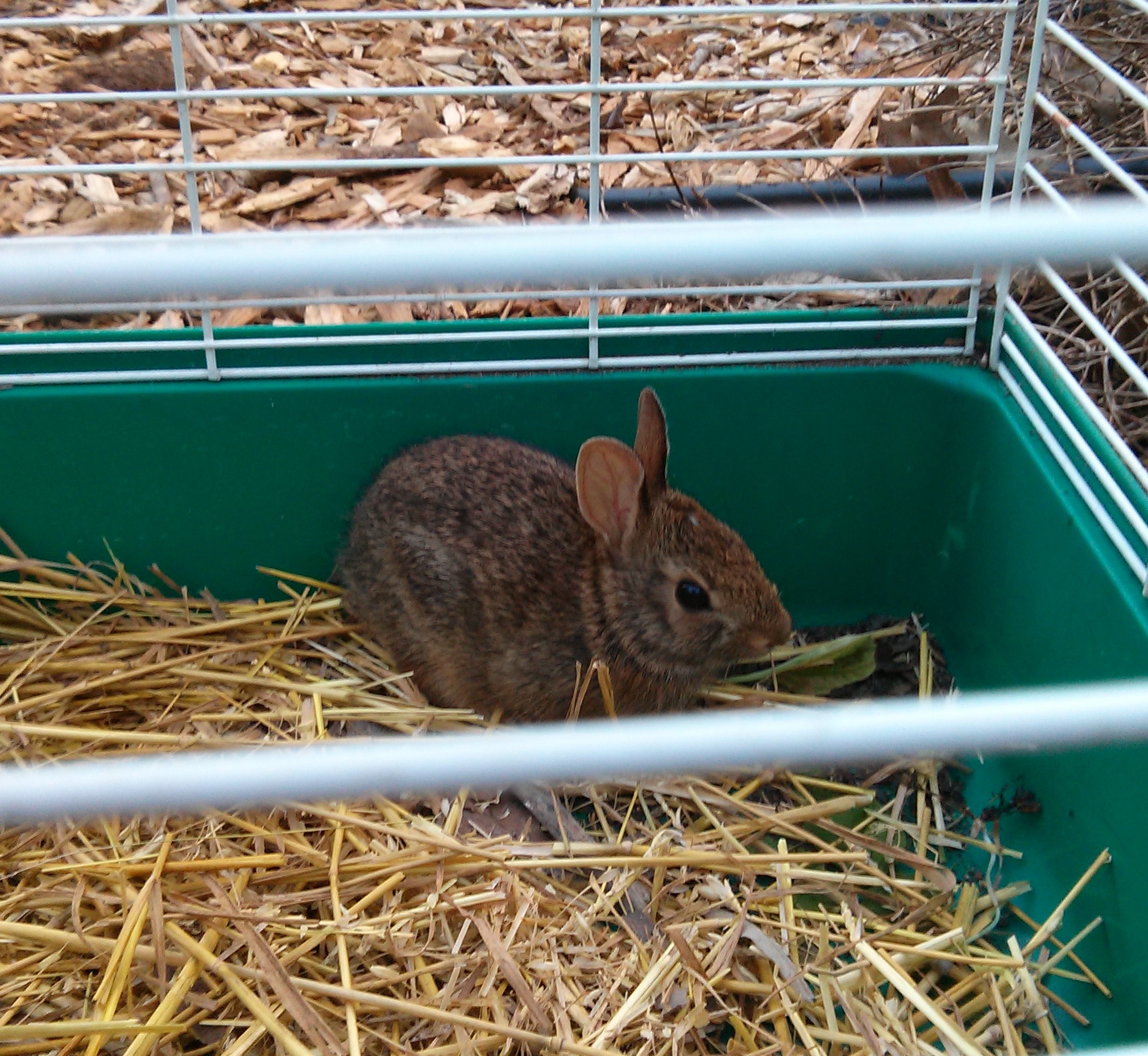 And there she'll bide for the night, with a nice helping of fresh alfalfa, raspberry, and plantain leaves. I warned Sofía that she might not last the night (though I take pains never to couch anything euphamistically with Sofía, so I said something more like "she might be dead when we wake up to look at her in the morning.") She said – I am not making this up – "If she's dead, will you make her into a glove?" Wow. My child is hard-core.
Will the rabbit still be alive in the morning? Will she be the start of my new bunny-poop empire? Will she be released far away, to go pester someone else? Only time will tell – stay tuned.
Josh brought up all these hard questions, and I shrugged and said something along the lines of "Relax, man." He gave me a very dirty look. I think he feels we have enough pets for now.
EDITED TO ADD: Okay, the rabbit – which I seem to be calling "Penelope" and which seems to have become a "bunny" instead of a "rabbit" – lets me pet her. She closes her eyes and wiggles her nose. So dinner's out, all you softies who were going to ream me out for even considering it. I suck as a homesteader.