I just finished a super-fun project with a set of 1950's chairs from my good friend's grandma.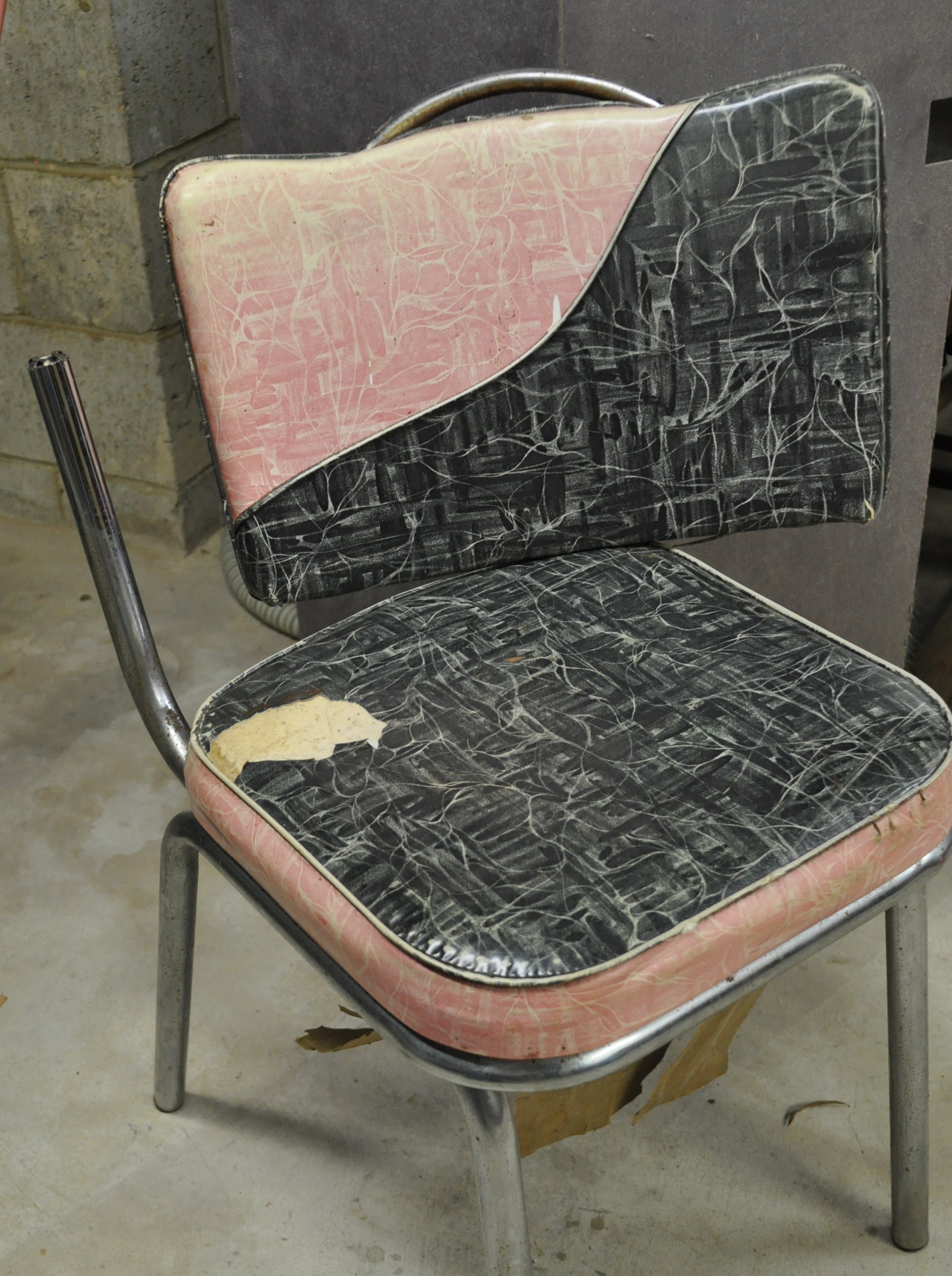 They had been well-loved, but the one above was the worst one. For the most part, while they were pretty darn rusty, the worst thing that had happened to them was the passage of time. The stuffing and wood and metal was in such good structural condition that none of it needed to be replaced.
And as soon as my friend mentioned she wanted to redo them in sparkly diner chair vinyl, I knew I was in! Though I was nervous – this was the first reupholstery project that I've ever done involving non-wooden chairs, not to mention sewn upholstery. But my friend – you'll never find another sweeter! – was extremely understanding that it might not work, and I was game to try.
I'm so glad I did because look how well they turned out!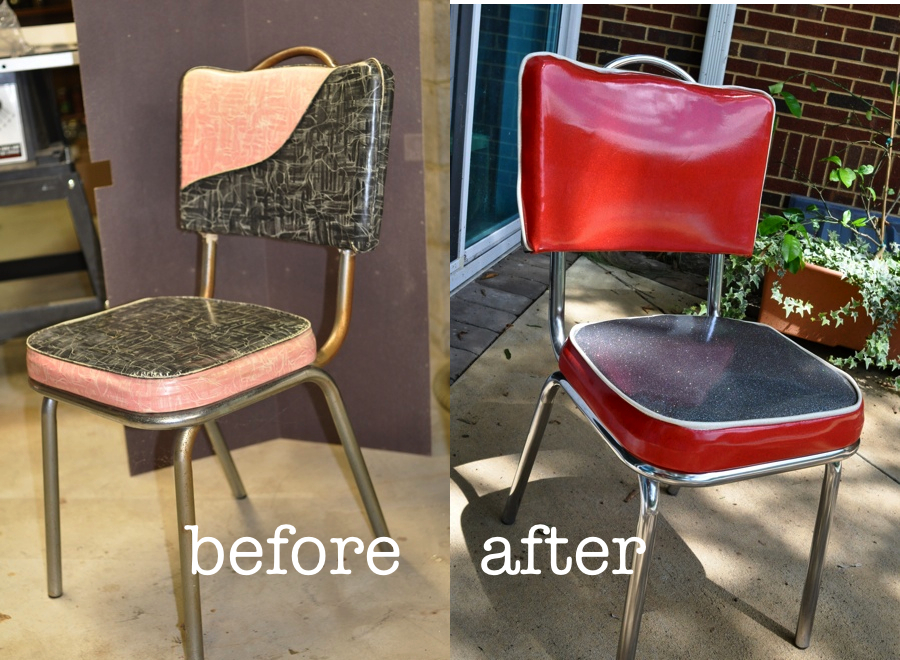 Sparkles! Updating! Snazzy bright colors! What's not to love?
I love learning new skills. I used the old cover as a pattern, and the new vinyl cut like a dream.
Tip #1: Sewing the vinyl was difficult, but a drop or two of sewing machine oil under the presser foot eliminated the stickiness and made the stretching of the different-sized parts and the covering of the piping much easier.
Tip #2: a hair dryer used to heat the vinyl lets it flex and stretch much more easily to slide over too-small spaces like the chair backs that are bigger on top than on bottom.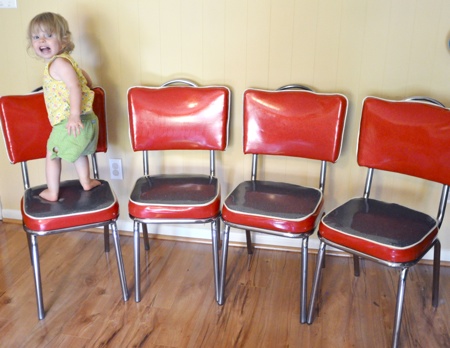 Lilu approves.
Tip #3: using metal polish and #00 steel wool, in combination with a dremel fitted with a wire brush for stubborn spots and a whole lotta elbow grease, works magic on rusted chrome. Just look: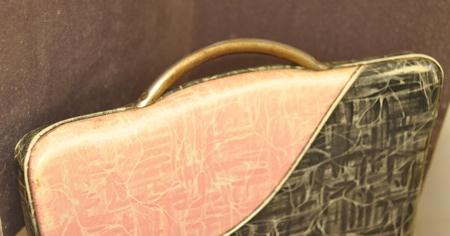 Rusty rusty
Oooh shiny!
I loved doing this project so much that I want to run out to Second Chance this minute and see if I can get some of these chairs for myself ! I'm so grateful that my friend thought of me when she needed someone to do this for her – what fun it was!