The first of the cheeseboards has been finished and gifted. Gosh, that took a long time – remember when I started back in February? I gathered all the pretty-looking firewood that I'd set aside from our epic tree harvest and splitting, and took those logs to a woodworking friend with some really great equipment, who cut them down into boards for me and planed them all to the same height. I could never have done this without his help.
This is what we started with: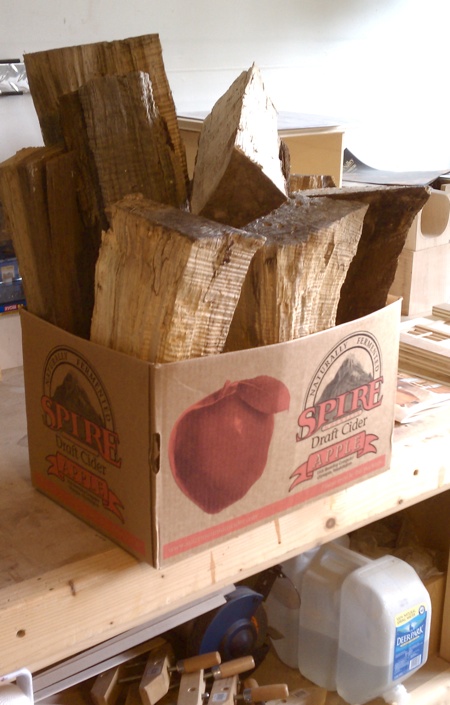 And this is the first of the finished projects: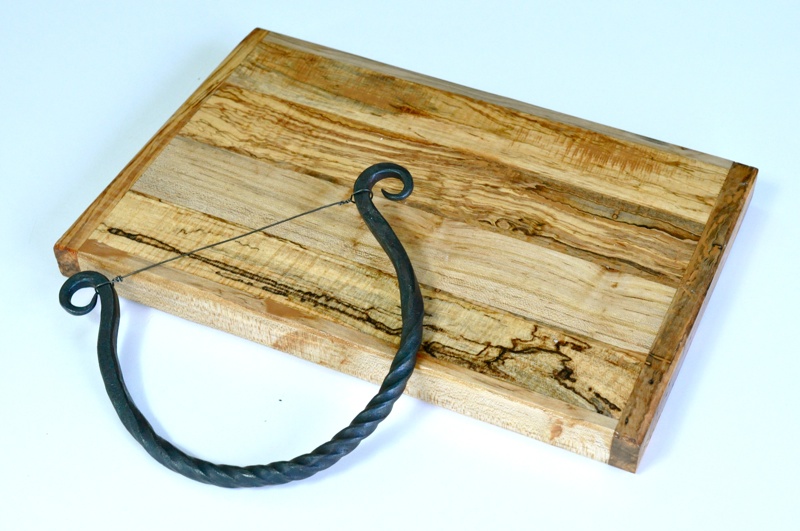 After gluing, and planing, and sanding, and sanding, and sanding… and then sanding, and sealing, and more sanding, and repeat a few times a day over the course of a couple weeks…
It came out just perfect. I wish you could see it gleam and feel the slick satin of the hand-rubbed finish.
It was gifted as a wedding present to some good friends of ours, who are fashionable foodies and love good cheese even more than they love presentation. (Wish I'd gotten a picture of the wrapping; I used a rustic brown paper with a handmade look, tied it with a jute cord and added a big rose made of burlap, with a letterpress card. I thought it complemented it perfectly, even though it wasn't the important part.)
I can't wait to finish and photograph the others.